CONTACT US

---
HEAD OFFICE
AHMEDABAD, INDIA
---
HK Avenue, 19, Swastik Society
Navrangpura
Ahmedabad - 380 009. INDIA
Phone : +91 79 26425258/ 5259
Fax : +91 79 26425262 / 5263
Email : info@hkindia.com
Web : www.hkindia.com
---
REPRESENTATIVE OFFICE - USA
---
2123 , Stanford Avenue
Mountain View, CA 94040
United States of America
Tel. : 1 650 964 1434
Fax : 1 650 964 4857
---
MUMBAI
---
E-102, First Floor,Lloyds Estate Sangam Nagar, Next to V.I.T. College, Wadala (E)
Mumbai - 400 037. INDIA
Tel. : 91 22 24187744


---
BENGALURU
---
House no. 316, Ground Floor "A" Sector, Yelahanka New Town Bengaluru- 560 064


---
RAJKOT
---
2nd Floor, Shivani Complex, Kanta Stri Vikas Gruh Road
Rajkot - 360 002. INDIA
Tel:+91 281 242 731

---
MORBI
---
203,Shriji Palace,Savsar Plot, Main Road, Morbi-363641 INDIA
Phone:91 2822225263


---
VADODARA
---
218, Abhisekh Complex Aksharchowk, Old Padra Road
Vadodara 390 020 INDIA
Phone: (0265) 2322015


---
Trade Marks Registry To Conduct Virtual Show-cause Hearings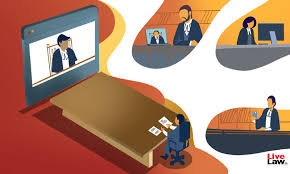 The Novel Corona virus or COVID- 19 as it is commonly called has played havoc in the normal lives of people all over the world. With the present situation in India, various courts and tribunals have taken diverse steps for functioning amidst the current unprecedented scenario. The Intellectual Property Office of Trademarks has issued a Public notice on 26/08/2020 of conducting the online Show Cause Hearings through video conferences.
AS PER THE Notice the hearings will be scheduled in those matters where the applicant or the authorized agent gives the consent and confirmation of their participation for the hearings through Video-conferencing. Hence all the Applicants/ their authorized agents who are interested in virtual show- cause hearings are supposed to submit their consent letter before the deadline i.e. 5/09/2020. In order to function these virtual hearings smoothly, the Hon'ble Registry will try to schedule all the applications of a particular client/ Authorized agent on the same day in sequential order as time permits. Thus the Registry has kept it open for the Applicants if at all they are interested in attending hearings through video- conferencing and the applicants who choose not to opt for such virtual hearings, their applications will be postponed for hearing in person as and when the hearings with physical presence starts.
The Hon'ble Trademarks Registry has also directed that in case of absence of the Applicant or his authorized agent on the date of online hearing, their application will be decided as per law.
Many Applicants and their authorized agents have heaved a sigh of relief after the issuance of this Public Notice which not only eases the backlog pending applications but also encourages the Applicants/ their authorized agents to adapt to the "new normal" by attending show-cause hearings through video- conferences.
----------------------------------------------------------------------------------------TOP Contributed By : - Ferzin Daboo (Advocate)
Designed By : Vikash Singh